Five Reasons Your Auto Claim Could Be Denied
If you are involved in a car accident, you may be thankful that you can file an insurance claim to help recover your financial loss. But any settlement you receive will generally depend on what caused the accident and the types and amounts of coverage that you purchased — which is the number one reason you should always read the fine print on your insurance documents and be fully aware of your policy's limitations and exemptions. Doing so may give you a chance to spot and fill potentially costly coverage gaps.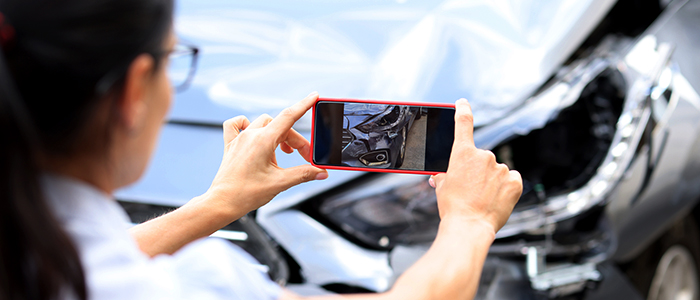 With that in mind, here are five types of situations in which an insurer could be legally justified in denying your auto insurance claim.
1. You have insufficient coverage. Every policy has limits on how much it will cover in the event of an accident, and if your claim exceeds the limits, you may be on the hook for the difference. (This could be the case if you cause $250,000 in damage but only have $100,000 in property damage liability coverage.) Collision and comprehensive auto insurance are not mandated by law, but if you have an auto loan, lenders typically require them. Collision insurance helps pay for damage to your vehicle resulting from an auto accident with another car or a stationary object such as a tree or guardrail, and comprehensive insurance helps pay for theft and damage resulting from incidents other than a collision. Without optional uninsured/underinsured motorist coverage, the only way you can attempt to recover your uninsured loss is to file a lawsuit against the driver who caused the accident, which could prove costly. Even if you were to win a judgment, it may not be possible to collect from an individual who did not have the funds to purchase adequate insurance coverage in the first place.
2. You lie or withhold information from the insurer. Depending on the terms of your policy, you might not be covered if you fail to report modifications such as custom interiors, stereo equipment, tinted windows, wheelchair lifts, etc. Moreover, if you are not truthful when applying for auto insurance or filing a claim, and your insurer finds out, it could void your policy entirely. Having a fraudulent insurance claim on your record could make it difficult to obtain insurance in the future.
3. You break the law or drive irresponsibly. Your claim is likely to be denied if you were violating the law when the accident occurred (such as driving without a license or while intoxicated). Illegal or not, other types of risky behavior — including incidents resulting from road rage — may be excluded from your insurance policy.
4. You use a personal vehicle for business. Auto insurance policies often exclude incidents that occur while you are conducting business activities. Look into your commercial coverage options if you plan to use your automobile for driving customers, making deliveries, visiting clients, or any other business purpose.
5. You don't pay your premiums. This may seem obvious, but nonetheless, people aren't perfect and may forget to pay a bill from time to time. Insurers typically respond to one missed payment with a letter and a payment deadline to keep the policy in force. However, missing payments repeatedly could result in a cancellation, which might make it more expensive to obtain new insurance from a different carrier, and you may be asked to pay the full premium upfront for your next policy.